Aura cacia essential oil Tea Tree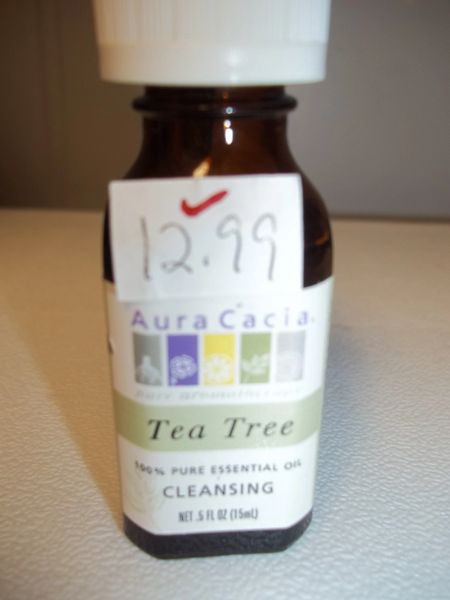 Aura Cacia 100%Pure Essential Oil Tea Tree Description
100% Pure Essential Oil - Cleansing
Origin
Australia

Aroma
Spicy, Camphoraceous
---
Directions
Wake Up:
4 drops tea tree, 6 drops peppermint in a lamp ring diffuser.

Foot Mist:
10 drops tea tree, 8 drops peppermint, 1 oz. water in a mister.
Disclaimer
These statements have not been evaluated by the FDA. These products are not intended to diagnose, treat, cure, or prevent any disease.
Ingredients: Melaleuca alternifolia (tea tree) oil.
If pregnant, suffering from any medical condition, or taking medication, consult a health care practitioner before use. Dilute properly - May irritate skin. Not for internal use.