Doterra Essential oil Marjoram 15ml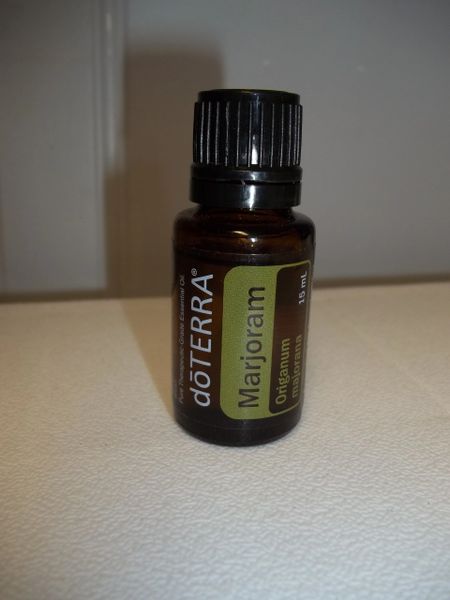 Marjoram


Origanum majorana
Also referred to as "wintersweet" or "joy of the mountains", Marjoram is one of the most common herbs found in kitchens around the world. Valued for its calming properties, Marjoram may be added to a soothing massage blend for targeting tired, stressed muscles. For aromatic, topical, or dietary use.
*These statements have not been evaluated by the Food and Drug Administration. This product is not intended to diagnose, treat, cure, or prevent any disease.
Apply to the back of the neck to lessen feelings of stress*
• Apply to muscles before and after exercising
• Valued for its calming properties and positive effect on the nervous system*
• Supports a healthy immune system*
• May promote a healthy cardiovascular system*.