White Egret Personal Care All In One Candling Kit Beeswax -- 4 Candles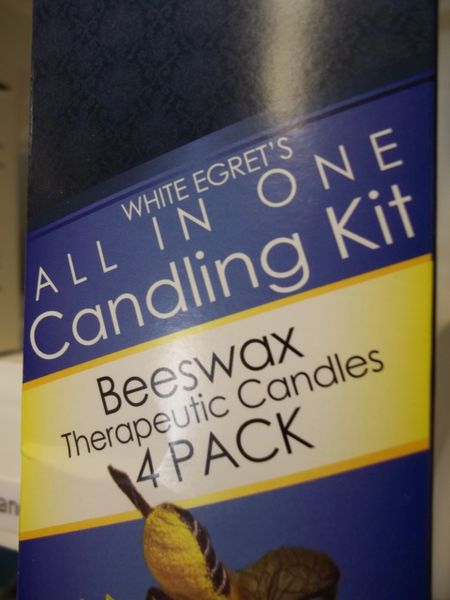 White Egret Personal Care All In One Candling Kit Beeswax Description
Therapeutic Candles - 4 Pack

100% Natural

Balance • Sinus • Congestion

Allergies • Therapeutic
What's Included?
Four handmade therapeutic candles

Five strike anywhere matches

One candle holder/protective plate (the box itself).
The New Box
White Egret has created this all-in-one candling solution to save you time, money, and effort. With the White Egret Candling Kit, you get everything you need to start candling without making another purchase!. The box is reusable, the candles are 100% natural, and they are handmade right here in the USA!
About White Egret
White Egret is the pioneer of candling products. With over 30 years in the industry they surpass the competition in terms of knowledge and experience.
---
Directions
STOP! Don't throw the box away! The box has been designed to be used as a candle holder or for protection as needed. Simply remove the perforated hole, carefully unfold the box and insert your candle.
Disclaimer
These statements have not been evaluated by the FDA. These products are not intended to diagnose, treat, cure, or prevent any disease.