Y.S. Eco Bee Farms Raw Honey 22oz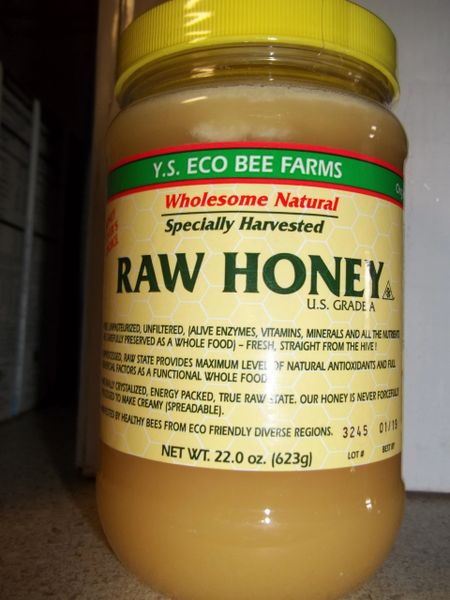 YS Eco Bee Farms Raw Honey Description
An antioxidant-rich sugar substitute

Smooth, mild flavor

Nutrient-dense and energy-packed

U.S. Grade A specially harvested raw honey

Natural healing agents for nourishing DIY skincare

Spread on toast, stir into hot tea or spoon right out of the jar!
Every TV doctor and health magazine has given bad buzz to refined sugar. So, you've re-trained your taste buds to love the blue, pink and yellow packets in your daily cuppa Joe. Finding healthier substitutes for the sweet stuff is, indeed, a smart move (thumbs up for that!). But here's the stinger: sometimes, nature knows best.
The new, much healthier sugar substitute is pure, raw honey. A pioneer in organic bee farming, YS Eco Bee Farms Honey is fully crystallized and energy-packed. That means you get the maximum level of antioxidants and healing agents without pesticides, herbicides or pollutants of any kind. This level of wholesome can only come naturally.
---
Disclaimer
These statements have not been evaluated by the FDA. These products are not intended to diagnose, treat, cure, or prevent any disease.
Nutrition Facts
Serving Size: 1 Tbsp.
Servings per Container: 30
Amount Per Serving
% Daily Value

Calories
60

Total Fat
0 g
0%

Sodium
0 mg
0%

Total Carbohydrates
17 g
6%

Sugar
16 g

Protein
0 g
0%
Bee products may cause allergic reactions in some people. Due to honey content, this product is not recommended for children under one year of age.